Image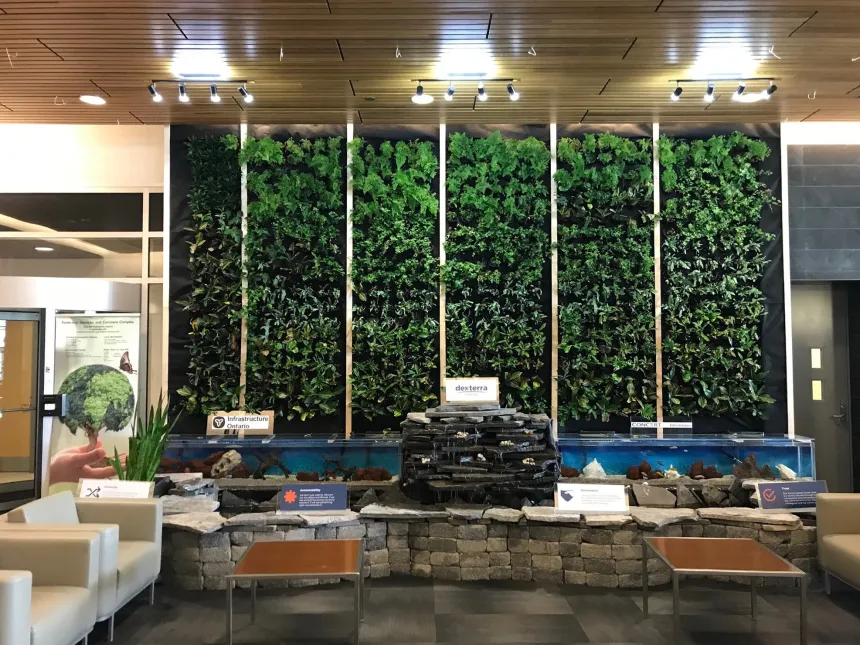 Concert Infrastructure's Forensic Services and Coroner's Complex (FSCC) Public-Private Partnership (P3) project has been honoured with the 2023 BOMA BEST National Award for excellence in building management and the 2023 Canadian Council for Public Private Partnerships (CCPPP) Silver Award for Innovation and Excellence in Environmental, Social and Governance (ESG) for ongoing contributions to environmental enhancements, proving that P3 projects support sustainability and ESG objectives.
These awards serve as an acknowledgment of Concert Infrastructure, Dexterra and Infrastructure Ontario's unwavering dedication to integrating sustainability into the core of the facility's operations and management.
"ESG requirements or initiatives were not strictly prescribed in this P3 project, unlike newer projects that are now coming to the market, but are based on the commitment and prioritization of all project partners," says Derron Bain, Managing Director, Concert Infrastructure. "The success of these initiatives demonstrates the value of the P3 project delivery model in meeting broad and changing government public policy interests."
Some of the sustainability initiatives undertaken at the FSCC include:
Honeybee Hives: To date, 120 kilograms of honey has been harvested onsite and sold to building tenants. Funds raised from this venture support community-based food programs and food banks.
Indoor Living Walls: The FSCC is adorned with living walls that act as a natural air purifier by transforming CO2 into oxygen to help maintain a balanced indoor temperature and foster a sense of wellness. 
Indigenous Engagement: The FSCC often hosts smudging ceremonies in support of various activities that are undertaken in the facility, a spiritual ceremony rooted in Indigenous Canadian traditions. Five rooms at FSCC are specifically equipped with charcoal filtration and essential smudging ingredients such as sweet grass, tobacco, white sage and dried cider to cleanse and purify. Four gardens named "Peaceful Garden" (ciwew ka kiscikesihk) were also developed for facility users to cultivate and maintain plants for smudging.
Organic Garden & Food Redistribution: Tenants can buy freshly harvested, organic vegetable bundles from the onsite garden, which utilizes grey water for irrigation. Revenues from these sales are donated to local foodbanks.
Organics & Food Waste Reduction: The onsite composting program has repurposed 168 kilograms of food and organic waste thereby reducing greenhouse gas emissions and diverting waste from landfills. In the last eight months, 90% of organic waste has been composted, with the aim of reaching a 100% recovery rate, leading to a 12% reduction in waste collection costs.
Water Conservation: Through the facility's water conservation techniques, including HVAC condensate recovery and rainwater collection (which is used to water the gardens), over 1.5 million gallons of water have been conserved to date.
As the FSCC enters its eleventh year of operations, Concert Infrastructure and our project partners continue to uphold high standards in facility management and operational practices, as well as making innovative, sustainable operations a priority.