Posted on Apr 24, 2023
Infrastructure
Corporate Announcement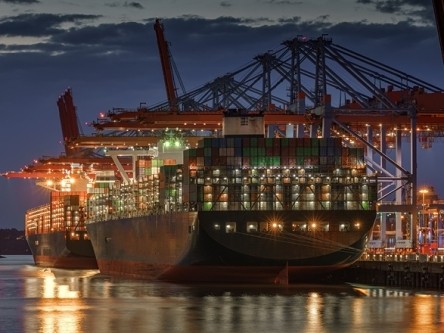 New investment will provide access to new markets and diversify investment mix
Vancouver, BC (April 24, 2023) - Canadian investment, development and management company Concert Infrastructure has made a significant and historic investment into McMorgan Infrastructure Fund II managed by McMorgan & Company, a US-based investment company that works with CAN$14 billion in assets.
The material equity investment enables Concert Infrastructure to extend its co-investment strategy in partnership with Ontario Municipal Employees' Retirement System Infrastructure (OMERS Infrastructure). It also enables Concert Infrastructure to extend its reach to larger infrastructure assets within Canada and globally.
"We are incredibly excited to extend our strategy and strengthen our partnership with OMERS Infrastructure working with McMorgan & Company and anticipate positive long-term financial returns for our unitholders," explains Derron Bain, Managing Director, Concert Infrastructure. "While Concert Infrastructure's primary mission remains focused on Canadian infrastructure projects, this partnership provides an efficient investment vehicle, accessing strong infrastructure assets, with scale and geographic diversification, that will strengthen the market position for Concert Infrastructure."
OMERS Infrastructure is the infrastructure investment advisor and manager of OMERS, the defined benefit pension plan for municipal employees in the Province of Ontario, Canada. It is a global leader in the development and management of strategic and large-scale infrastructure assets. McMorgan & Company has a 50+ year history of serving as an investment manager for US based pension plans and shares a common goal with Concert Infrastructure and OMERS Infrastructure to invest in and develop infrastructure projects that deliver stable, long-term returns.
-30-
About Concert Infrastructure
Concert Infrastructure, an independent long-term investor, developer and manager, was established to partner with governments to deliver critical public infrastructure assets that support essential public services that strengthen the economic and social fabric of Canadian communities and the well-being of Canadians, while providing stable and predictable financial returns for our Canadian union and management pension plan shareholders. Concert Infrastructure, an independent entity, is affiliated with Concert Properties, a diversified Canadian real estate corporation wholly owned by union a management pension plans and institutional investors representing over 200,000 Canadians. See ConcertInfrastructure.com for more information.
For more information or to set up an interview, please contact:
Derron Bain
Managing Director, Concert Infrastructure
DBain@ConcertInfrastructure.com | 647.789.2066
John Corry
Director, Corporate Communications
JCorry@ConcertProperties.com | 604.602.3838